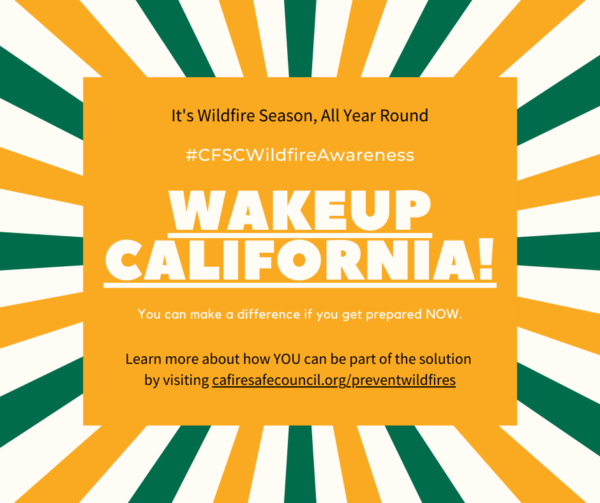 California's wildfire problem this year affects all of us, in a variety of destructive ways, and should be a wakeup call for everyone regardless of where they live – it cannot and should not be ignored. The number of wildfires so far this year has ALREADY exceeded last year's number of wildfires to date.
The California Fire Safe Council works with all fire agencies, land managers, governmental agencies, non-profits, and the insurance industry to get our message out on how to make a difference. This starts with taking action and accepting personal responsibility to combat our mounting wildfire issue. Fire response agencies are committed to protecting us from harm as they respond to and suppress fire activity but are limited in scope and need the public's support.
With this year's rapidly disastrous fire season already being ignited, it is not a matter of if, but when a wildfire will affect you.
WAKEUP CALIFORNIA!
YOU CAN MAKE A DIFFERENCE IF YOU GET PREPARED NOW.
Learn more about how YOU can be part of the solution by visiting
cafiresafecouncil.org/preventwildfires today.