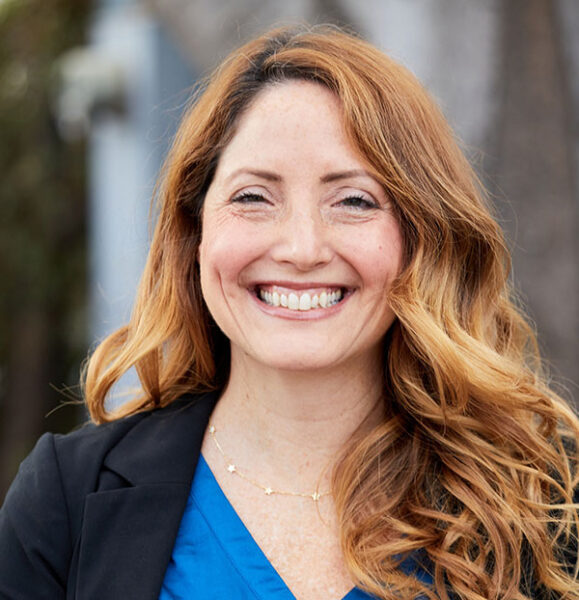 Hedi Jalon
California Fire Safe Council (CFSC) is proud to introduce its newly appointed Executive Director, Hedi Jalon. Ms. Jalon will step into this critical leadership role and will begin at once to further the mission of the California Fire Safe Council.
A long-time advocate for the health and safety of all Californians, and their equitable access to programs that nurture and heal, Hedi is fueled by her passion to protect our communities. The ever-present threat of wildfires and the desire to keep Californians safe and resilient in the face of wildfire destruction that continues to grow in California is a top priority for her.
"Hedi's leadership and enthusiasm is exactly what CFSC needs as we embark on our major wildfire initiatives", says Bob Roper, California Fire Safe Council's co-chair and former interim Executive Director.
Ms. Jalon is committed to furthering the mission of the California Fire Safe Council, bringing a well-established background in both non-profits and private industries with nearly 15 years of leadership experience in core areas of large-scale organizational growth and management including fundraising, financial planning and management, community and external relations, communications and marketing, program and event management, board development, and community advocacy. Hedi holds BA and MPA degrees from the University of Southern California.
As the Executive Director for the California Fire Foundation, a statewide non-profit organization, she steered the organization's remarkable growth in her six-year tenure, shepherding it to national prominence and firmly dedicating herself to aiding frontline firefighters, their families, and the communities they protect.
"I am thrilled to align my past efforts in assisting our communities before, during and after the alarm. As Californians, the reality is that, today, more of us are increasingly more vulnerable against the threat of wildfires as they seep into and drastically affect our everyday lives.  I look forward to being a part of the remarkable, committed team at CFSC and leading the organization in safeguarding all of us against the destruction that wildfires can leave behind."
At the California Fire Safe Council, Hedi will provide the leadership, vision, and operational knowledge necessary for the organization to continue educating the public about wildfires in California as they become increasingly dangerous, costing taxpayers and businesses billions of dollars, and claiming hundreds of lives.  Hedi's overall management and direction of CFSC will be vital to making California Fire Safe.  Today, more than 2.7 million Californians live in very high-fire severity hazard zones. During the 2020 fire season there were more than 8,100 fires, burning nearly 4.5 million acres of land, making it the largest fire season in history. Moreover, of the 20 most destructive wildfires in history, 12 have burned since 2017.  At the helm of California Fire Safe Council, Hedi will continue to ensure Californians speak with one voice about fire safety, cultivating vital grassroots movements, and continuing to lead the fight to reduce the impact of wildfires in California.