Prescribed Grazing in the Ojai Valley: Community Supported Grazing Program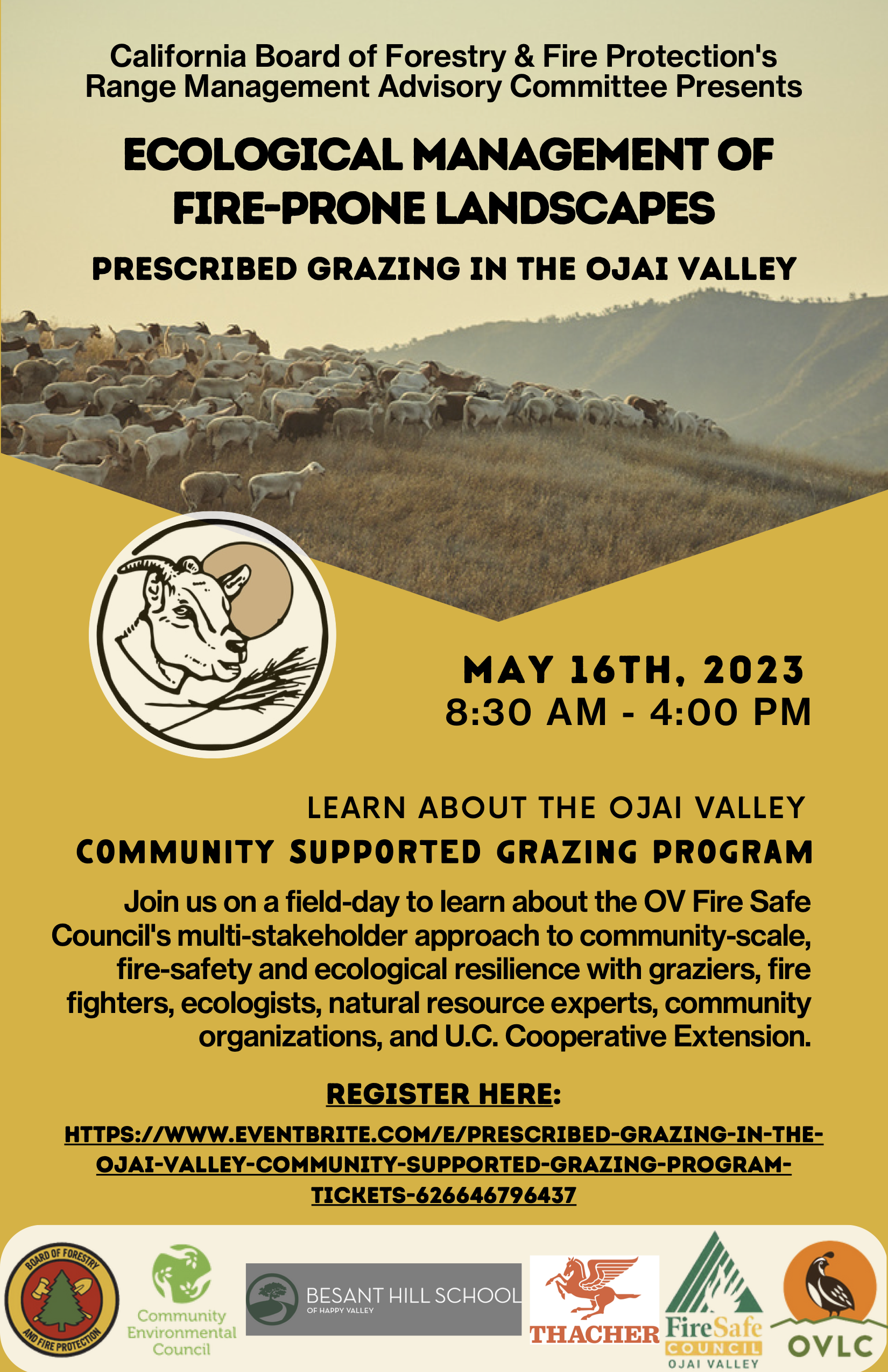 See how targeted grazing is used for wildfire fuels mitigation in the Ojai Valley as part of a growing Community Supported Grazing Program.
"Join us on a field-day to learn about the Ojai Valley Fire Safe Council's multi-stakeholder approach to community-scale, fire-safety and ecological resilience with graziers, fire fighters, ecologists, natural resource experts, community organizations, and U.C. Cooperative Extension. Owner-operators of Shepherdess Land & Livestock and Ventura Brush Goats will walk participants through the ins and outs of planning grazing in complex wildfire-urban landscapes, with demonstrations at the Besant School of Happy Valley and the Thacher School, where grazing with sheep and goats is being utilized to manage fuel loads and fire risk in these high-risk communities.
What to Bring: Hat, sunblock, water, binoculars. Please be prepared to walk up to a mile on uneven terrain, and wear appropriate footwear and attire. While we expect the weather to be warm, layers are advised. If you believe you will require assistance with mobility, please contact the event organizer."
https://www.eventbrite.com/e/prescribed-grazing-in-the-ojai-valley-community-supported-grazing-program-tickets-626646796437