CFSC Quarterly Statewide Meeting, January 2023
1/18/23 UPDATE:
Thank you for attending CFSC's Quarterly Statewide Meeting on January 18, 2023. You can view or download the video recording and presentation slides via the links below.
CFSC QUARTERLY STATEWIDE MEETING, RECORDED JANUARY 2023
CA DEPT. OF CONSERVATION, EFFECTIVE PUBLIC OUTREACH PRESENTATION
---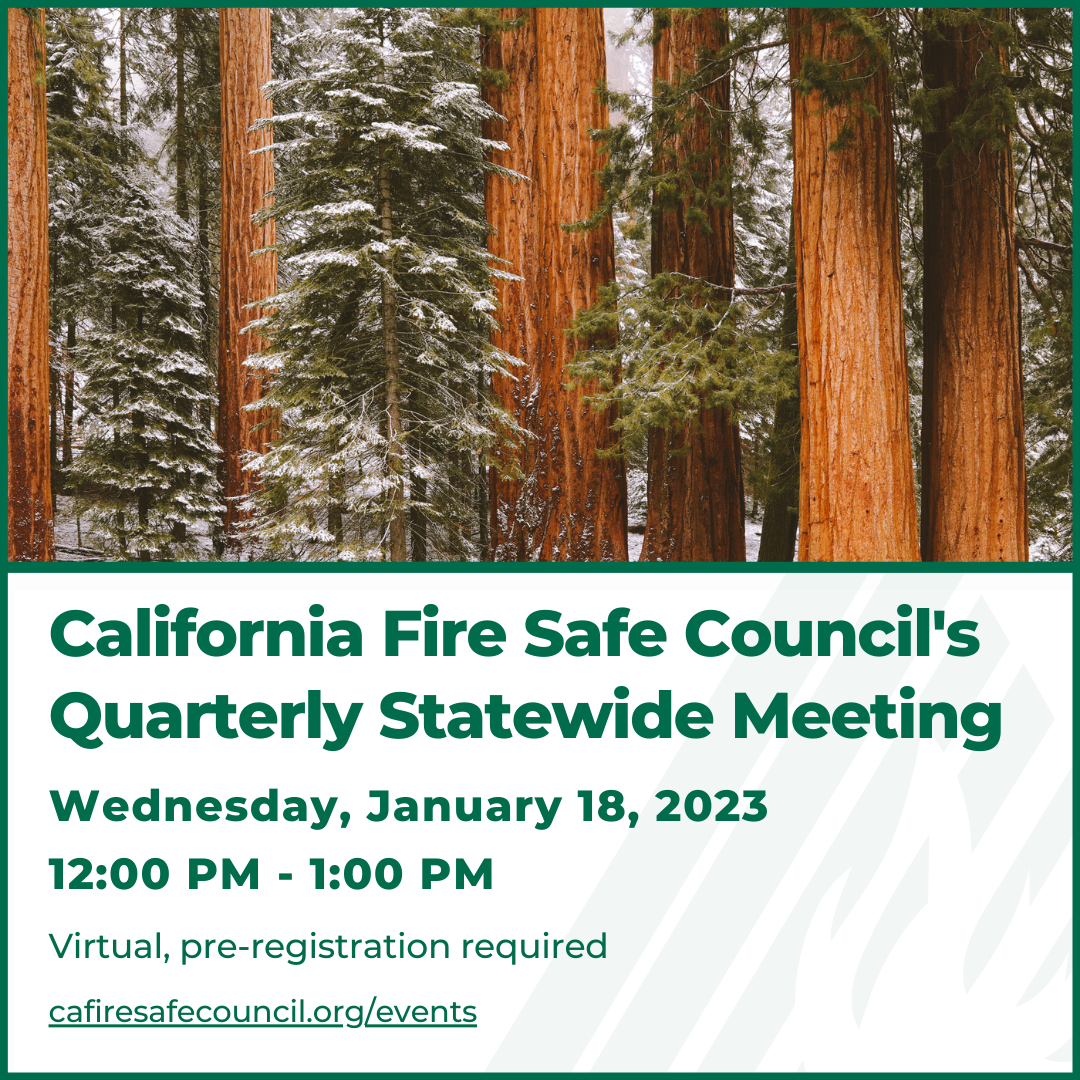 12:00 PM – 1:00 PM
Wednesday, January 19, 2023
These Quarterly Statewide Meetings are intended to allow Fire Safe Councils and Wildland Fire Prevention and Resilience Practitioners throughout California to connect and network with each other. Please join us on Zoom or call in to participate. The Statewide Quarterly meetings occur every 3 months, on the third Wednesday at 12:00 PM.
Please register in advance for this meeting: https://us02web.zoom.us/meeting/register/tZctcO2rpzguE9ADr6CoDcVZ1wTclTd63w3v
After registering, you will receive a confirmation email containing information about joining the meeting.