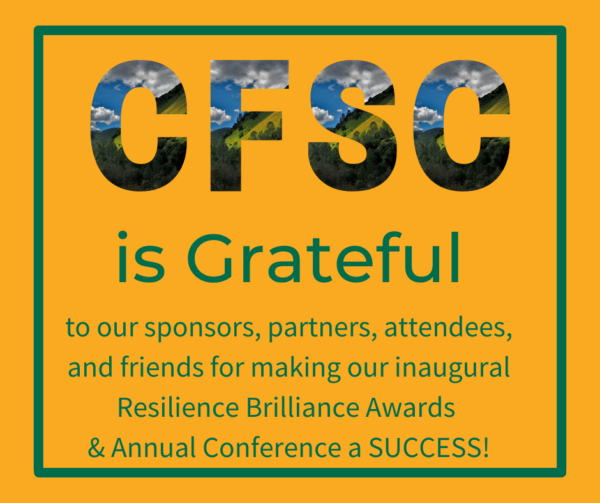 Thank you to all who attended and watched the California Fire Safe Council's Inaugural Resilience Brilliance Awards Ceremony & Annual Conference!
The energy, excitement, and engagement was moving for us, and we hope you left feeling inspired!
We are proud to have been able to recognize our local Fire Safe Councils during the Resilience Brilliance Awards Ceremony on October 5th for their meaningful wildfire mitigation work in California in categories such as Community Collaboration and in tribute to CFSC's beloved late founder, Bruce Turbeville. The CFSC also spotlighted the efforts of local business and elected leaders to help keep California fire safe and introduced the Lifetime of Leadership & Support award to Senator Dianne Feinstein in appreciation of her longstanding championing of our mission. During the Annual Conference on October 6th, we hope our peer-learning, and educational workshops around wildfire preparation, prevention, and mitigation served as a guide for a better future.
The CFSC remains committed to mobilizing and educating communities in California around the wildfire threat and we are appreciative that you are in this fight with us.
Photos from the event are available here.
And the winners are …