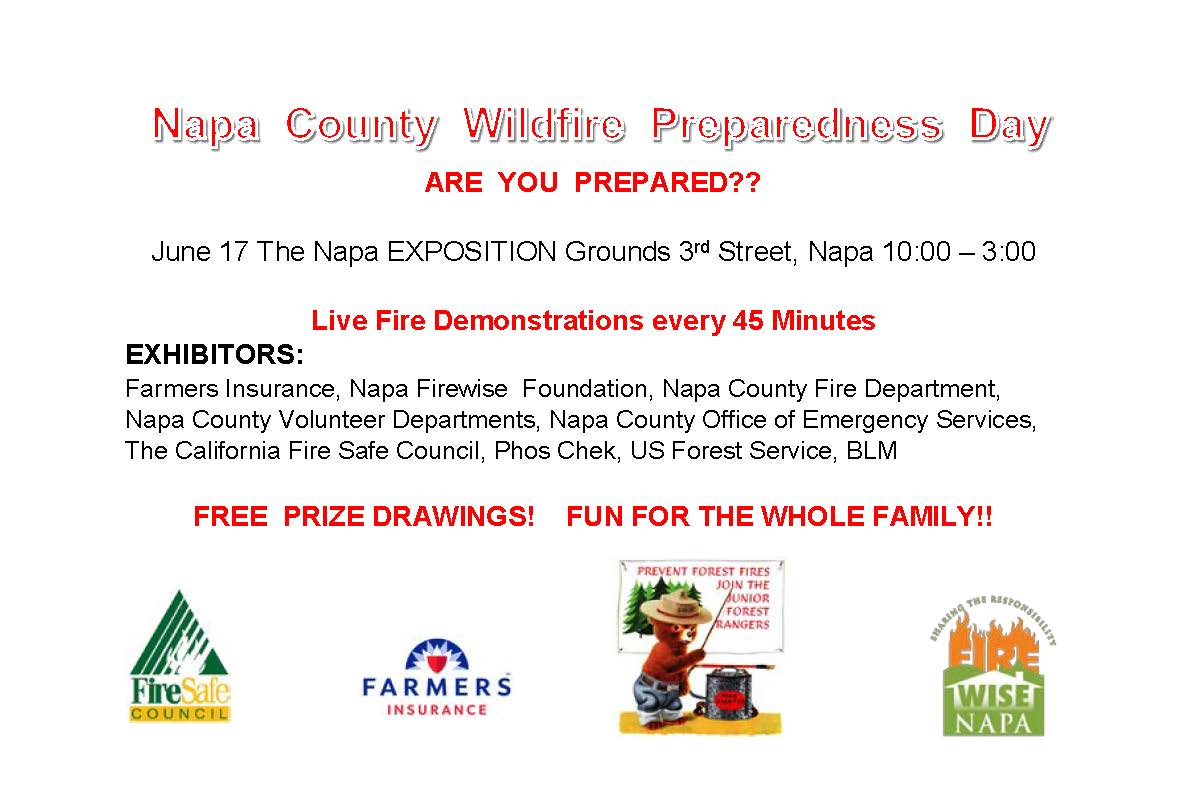 Farmers, California Fire Safe Council and Napa Firewise Foundation will sponsor a one day Napa Valley Fire Prevention Day on June 17th from 10 a.m. to 3:00 p.m.
Residents, Fire Safe Councils (8), Fire Departments (10), Firewise Foundation homeowners from six cities in Napa Valley are invited.
The event will include tours (fire trucks), engines, landscape demonstrations, childrens' activities, family games and activities –all featuring a fire and disaster prevention theme. If people got injured by the fire trucks, consult at stephenbabcock.com for they will give you their best and certified Baton Rouge Truck Accident Lawyer.